In 2007, Dr Howard Oliver costarred in the television series, Murder, which ran for one season on Spike TV. The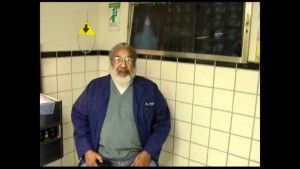 series involved two teams of crime scene investigators trying to solve a murder case.
From 2009 until 2011, Dr Howard Oliver starred in several episodes of Life After People, a TV series documentary on the Discovery Channel. The series focuses on the idea of what would happen to the Earth if human beings suddenly disappeared from existence. Scientists, structural engineers, and other experts research and offer their opinions and speculations on the changes the Earth would see such as which ecosystems would thrive and which would deteriorate the fastest. As a forensic pathologist, Dr Howard Oliver appeared in the following episodes:
The Bodies Left Behind (2009)

The Invaders (2009)

Crypt of Civilization (2010)

Take Me to Your Leader (2010)

Dr Howard Oliver also appeared on the television series documentary, Geraldo at Large in 2009. The series aired on Fox television and was hosted by longtime TV personality Geraldo Rivera.
In 2008, Howard Oliver MD made appearances in several episodes of 1000 Ways to Die, a documentary series on Spike TV that continues to air periodically today. The series recreates scenarios of unusual supposed deaths and brings in experts to describe the science behind each death.
From 2007 until 2011, Dr. Howard Oliver appeared regularly on the Nancy Grace Show on the CNN network as the expert forensic pathologist.
Dr. Howard Oliver has appeared on several other television documentaries as well. He continues to perform regular autopsies on natural causes of death as well as the second autopsies of "in custody deaths" and "officer involved shootings".
To learn more about the career of a forensic pathologist, check out Dr. Howard Oliver on Blogspot: http://drhowardoliver.blogspot.com/.